The region of Navarra is a European benchmark in healthy and sustainable food, especially in the field of vegetables, as many of its products with designation of origin are admired and in high demand internationally: asparagus, artichoke or Piquillo peppers are some examples of gourmet products exported from Navarra to the rest of the world. 
The regional industry is also well known for having leading companies at the international level, especially in the frozen or pre-prepared convenience food sector.
Innovation, alliances between companies in the sector, public-private collaboration, and a commitment to sustainability and healthy foods are some of the keys that have made this industry highly competitive.
Navarra is one of the leading European enclaves in the agri-food industry. This region has been able to take advantage of a strong historical tradition, intrinsically linked to its development and growth, and to promote a sustainable production that has managed to make a name for itself and to cross borders with vegetable products of proven quality.
The figures give a good account of the relevance of the industry. At present, the sector accounts for 7.5% of Navarre's Gross Value Added (GVA) and its companies represent 15% of all exports. In addition, they account for 28,700 jobs, which constitutes 9.2% of regional employment. 
And the trend could not be more positive, among other reasons due to the industry's capacity to adapt to the latest consumer trends, which helps it to remain competitive worldwide. Specifically, companies in the industry are proving to be able to adapt their offer to meet the ever-increasing demand for healthy products, which is growing by approximately 20% per year.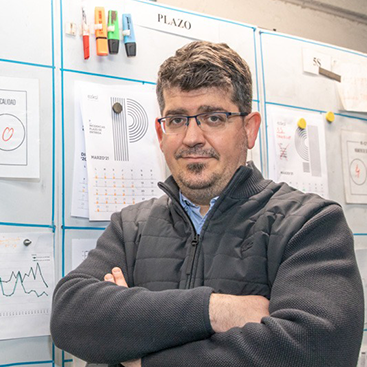 Leaders in frozen and refrigerated foods
In some segments, companies in the region have managed to position themselves worldwide. One example is the production of frozen vegetables, a segment that Navarre leads in Spain with production volumes that place it as a world reference. In fact, three companies from Navarra produce 80% of all frozen vegetables in Spain: Grupo Virto, Congelados de Navarra and Gelagri process 695,000 tons per year with a turnover of around 650 million euros.
Another of the most important segments, which is also growing at a good pace, is the refrigerated ready meals, which in Navarre are prepared by some 40 companies and are also increasingly in demand, as are the gourmet ranges, prepared by around 150 industries in the region. The supply of new agri-food products is increasing year by year, and a good part of them leave Navarre's processing plants to be distributed all over the world.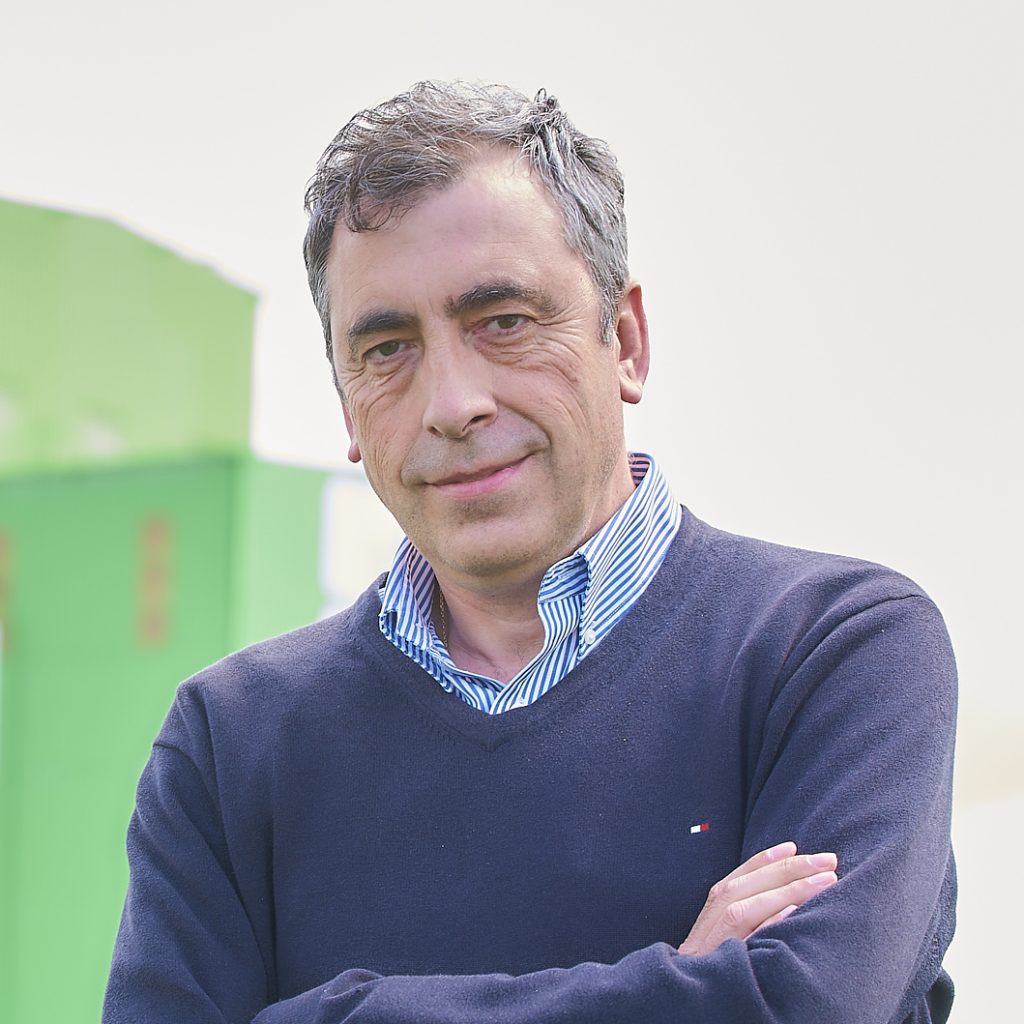 One of the leading companies in this segment is the Apex Group, a leader in the production of snacks and appetizers. Its CEO, Santiago Sala, says that his company's challenge "is to double in size every four or five years". To do this, he sees a great opportunity in the collaboration between companies thanks to tools and collaborative frameworks such as the one established by the Agri-Food Cluster of Navarra (Nagrifood), which he himself chairs. "We must continue to deepen the open innovation alliances that we develop within the framework of the Cluster," he reflects.
Sala himself identifies a need that serves to guess possible trends in the sector in the coming years. Specifically, the expert points out that, in order to remain competitive, Navarre's companies in the industry will need to gain size in the coming decades. "Larger companies can more strongly address the keys to success: attracting talented people, investing in the efficiency of their factories and processes, investing in their brands and innovation," he says.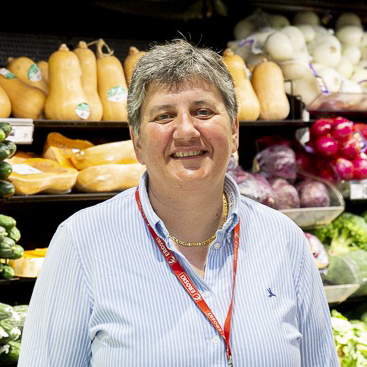 Open collaboration and quality seals, keys to competitiveness
One of the main competitiveness factors for Navarre's agri-food companies is the presence of a broad innovation ecosystem made up of food companies, universities and leading technology centers such as INTIA, a public company focused on transfer and innovation in the agri-food sector, or CNTA, a technology center that seeks to contribute to improving the competitiveness and quality of the food sector. These centers allow companies in the industry to participate in collaborative R&D&I projects, receive training in the field of agri-food innovation or participate in other types of initiatives that result in greater competitiveness.
Executives of companies in the agri-food sector highlight this innovation ecosystem as a factor of competitiveness for their own companies. Dañiel Antoñanzas, managing director of the company Exkal, which offers refrigeration furniture for establishments in the Horeca and retail channels, sums it up: "We feel part of an idyllic environment for research and innovation".
According to Antoñanzas, the proximity of food companies, universities and technology centers such as CNTA allows them to work on collaborative research projects such as extending the best-before date for perishable foods or reducing food waste. His company is currently working on various collaborative projects in what they consider to be strategic areas: the use of fresh and healthy products, their production, handling and marketing, and conservation and display for sale "in the best conditions for the health of citizens and in a sustainable manner". In his opinion, the sustainable development of food is a differential aspect of the Made in Navarra brand, which is why he is committed to concentrating innovation efforts in this area.
Another example of a company that benefits from these open collaborations is Eroski, one of Spain's leading retail chains with a strong presence in Navarra. Its regional head of hypermarkets, Anabel Zariquiegui, assures that, in addition to building stable relationships with entities such as INTIA or CNTA, they were also members of the Nagrifood cluster from the beginning, which, together with the close relationship with the surrounding producing agents (they work with more than 400 agri-food suppliers in Navarra), has allowed them to improve their efficiency and competitiveness thanks to synergies. "The agri-food sector in Navarre is both a producer and a processor, which gives it an integrated vision where efforts, efficiencies and synergies can be added," she says.
Zariquiegui herself affirms that the quality of local production is an important differential factor that must be safeguarded and distinguished with a differentiation based on the enhancement of the characteristics that make the products of Navarre unique. He highlights, in this sense, Reyno Gourmet, the brand of agri-food products with quality certification of Navarra.  "We are not talking about marketing or advertising, we are talking about quality seals such as Reyno Gourmet, which are an absolute guarantee: for the consumer, because he enjoys a unique product, but also for the producer, because it sets a guide for action and makes him grow", explains Zariquiegui.
Another of the aspects that make Navarre's agri-food ecosystem unique are the cooperation mechanisms between producers, which help to improve the competitiveness of the whole. One example is the AN Group, an entity that brings together more than 168 cooperatives with a total of 39,000 farmers and ranchers and a turnover of 1,293 million euros.
Among other aspects, the entity carries out an enormous amount of work in the development of new plant solutions, on the one hand, and in the improvement of processes, on the other, with the aim of reducing the use of natural resources and improving the productivity of the cooperatives that make it up. Its general manager, Alfredo Arbeloa, explains how they work: "We work on precision agriculture and crop monitoring. In addition, we try to promote organic production within our production".
Entities such as AN Group serve to bring producers closer to market trends and the latest innovations in the sector, so that there is a greater symbiosis between producers and consumers. "This collaboration allows us to adapt quickly to the demands and tastes of consumers, with the development of new healthier, organic and sustainable products, the development of alternative proteins and being pioneers in food safety and traceability," says Arbeloa, who advocates the use of technology and digitization as key factors to improve both processes and efficiency and to achieve new products that continue to differentiate the agri-food industry in Navarre.